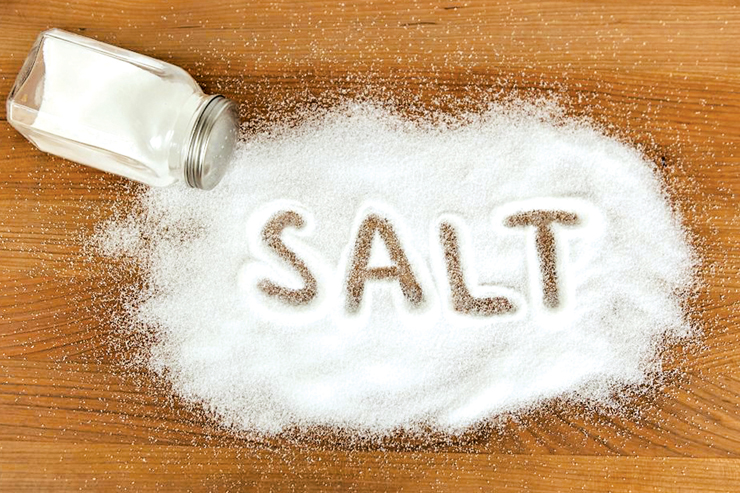 It's surprising to most of us when we find out that a lot of our everyday favourite packaged foods contain up to 75% of our daily recommended salt intake.
Recent research by VicHealth and the Heart Foundation show that common favourites (that we often turn to for a quick and convenient meal) like packaged pasta sauce, ham, dressing, pizza, soup and lasagne all contain alarmingly high amounts of salt.
So much salt in fact, that Australians are now consuming double the recommended salt intake of 5g (one teaspoon), per day, which greatly increases our chances of developing heart disease and stroke.
There's a number of simple tips and tricks that can be incorporated into your everyday habits and diet which can make a big difference in reducing your salt intake and improving your long-term health.
Read the Nutrition Facts label (found on the back of packaged food) – When you're looking at how much salt is in your packaged food, the best place to check is the per 100g column on the label. This can help you compare two products against each other – all you have to do is pick the one with less salt! To avoid eating excess salt in your day, try to avoid products with more than 400mg of sodium per 100g.
Prepare your own meals – Preparing your own meals (over eating packaged food) means that you can control how much salt is included in your meal.
Buy fresh meats, fruits, and vegetables – Buying fresh meet and produce is always a better diet option over packaged food.
Rinse canned foods containing sodium – It's surprising how much salt can be found in canned foods like beans and vegetables. Save yourself from excess salt by rinsing food off before eating.
Add spices to your food – If you love to add salt to enhance flavours in your food, why not try a healthier option instead? Instead of salt, try bringing out the flavours in your food with coriander, black pepper, ginger, rosemary, thyme or garlic.
For more detailed information and further tips, visit www.unpackthesalt.com.au.
All figures quoted on this site are based on category averages from FoodSwitch as at July 2017.